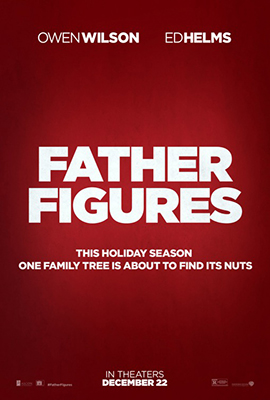 Pre Release Survey

- Take Now!
Anticipation Level: 2.17
Predicted Gross: 11-15 mil.



Starring:

Owen Wilson, J.K. Simmons, Glenn Close, Ed Helms, Ving Rhames



Synopsis:

Upon learning that their mother has been lying to them for years about their allegedly deceased father, two fraternal twin brothers hit the road in order to find him.

*Anticipation level and predicted gross are determined by taking the averages of all Pre Release Surveys completed by participating members. Anticipation level is measured on a scale from 1 to 5.
Movie Links
imdb.com
Trailer
traileraddict.com