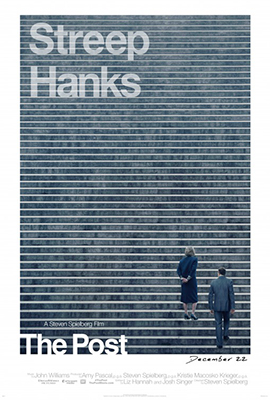 Pre Release Survey

- Take Now!
Anticipation Level: 3.00
Predicted Gross: N/A



Starring:

Alison Brie, Tom Hanks, Sarah Paulson, Meryl Streep, Bob Odenkirk, Matthew Rhys



Synopsis:

A cover-up that spanned four U.S. Presidents pushed the country's first female newspaper publisher and a hard-driving editor to join an unprecedented battle between journalist and government. Inspired by true events.

*Anticipation level and predicted gross are determined by taking the averages of all Pre Release Surveys completed by participating members. Anticipation level is measured on a scale from 1 to 5.
Movie Links
imdb.com
Trailer
traileraddict.com