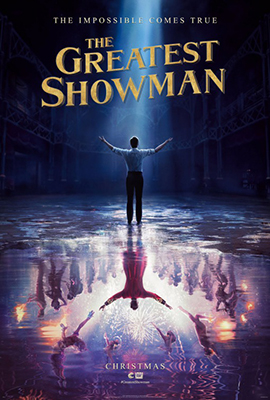 Pre Release Survey

- Take Now!
Anticipation Level: 3.38
Predicted Gross: 21-25 mil.



Starring:

Hugh Jackman, Michelle Williams, Zendaya, Rebecca Ferguson, Zac Efron



Synopsis:

Inspired by the imagination of P.T. Barnum, The Greatest Showman is an original musical that celebrates the birth of show business and tells of a visionary who rose from nothing to create a spectacle that became a worldwide sensation.

*Anticipation level and predicted gross are determined by taking the averages of all Pre Release Surveys completed by participating members. Anticipation level is measured on a scale from 1 to 5.
Movie Links
imdb.com
Trailer
traileraddict.com